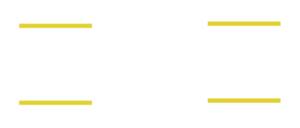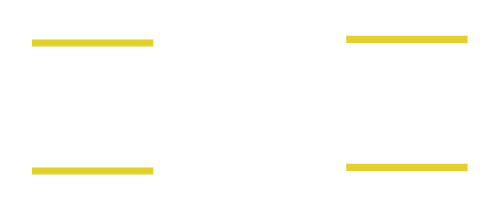 7 things to know before you get something notarized
Schedule your appointment now or get a free quote. Call us at 615-422-7205 or schedule online.
7 THINGS TO KNOW BEFORE YOU GET A DOCUMENT NOTARIZED
"I AM NOT AN ATTORNEY LICENSED TO PRACTICE LAW IN THE STATE OF TENNESSEE AND I MAY NOT GIVE LEGAL ADVICE OR ACCEPT FEES FOR LEGAL ADVICE"
Follow these 7 simple steps to get your document notarized:
Know what type of notarization you need
Make sure the document is complete
Bring acceptable identification
Ensure the name on your ID matches the name on your document
Have all signers present for the notarization (along with their IDs
Be aware and willing to sign
Know what you will be paying and have payment form ready
1. Know What Type of Notarization You Need
As the signer, you must tell the Notary Public what type of notarization you require. Notaries can describe what the primary notarial acts are, but they cannot recommend one over another. It's illegal for a Notary Public to give advice like this unless they re also a licensed attorney.
Generally, notarizations come in three basic categories or types:
Acknowledgements – The purpose of an acknowledgement is to declare that you have willingly signed a document.
Jurats – The purpose of a jury is for you to swear or affirm that the contents of the document are true.
Copy Certifications – The purpose of a certified copy is to have the Notary confirm the copy is an exact match of the original. The is not allowed in all states, including Tennessee.
If you find yourself unsure of the kind of notarization that you require, contact the document drafter or receiving agency to confirm what notarial act they require before your appointment with the Notary. If in doubt, it is always an great option to contact an attorney for guidance.
2. Make Sure the Document Is Complete
Generally, a document must be 100% complete for a Notary to perform a notarization. Make sure there are no blank spaces on your document(s) prior to you meeting with your Notary because that could make the document more susceptible to fraud. For example, a temp lien for critical date or interest rate information on a loan document could cause serious trouble for the borrow if they information is added after the form is notarized.
Notaries are required to either refuse a notarization on a incomplete document or tell the customer that the document must be completed before it can be notarized by them in many states. Please note that a Notary is not allowed to advise you on the legal effects of a document or fill in any part of the document except the notarial certificate wording.
To avoid any delays, please have all documents complete.
3. Bring Acceptable Form of Identification
You will need to have a valid form of ID ready which includes a driver's license or passport.
When you get your document notarized, you must provide proof of identification or ID. A driver's license or passport is two commonly used forms of ID. The notary will review your ID to make sure you are who you claim to be. If the notary has any doubts about your identify, he or she will not notarize the document.
Accepted forms of identification for having notarial services performed include the following:
State-issued driver's license.
State-issued identification card.
U.S. military identification card.
Resident alien identification card (green card)
U.S. passport.
4. Ensure the Name on Your ID Matches the Name on Your Document
If you have recently changed your name due to marriage, divorce or any other reason, be sure that the ID you bring to the notarization matches your name shown on the document.
If there's a significant discrepancy – for example, your married name appears on the document as "Lucy Smith-Jones", but you ID contains your maiden name of "Lucy Smith" – then the Notary will not be able to proceed with the notarization unless you can provide an alternative form of acceptable identification that matches the name on the document.
5. Have all Signers Present for the Notarization
A signer must meet face-to-face with a Notary in order to have their signature notarized. If you are using our virtual online notary public services, all signers must be present following the secure, online remote notarization procedures.
6. Be Aware and Willing to Sign
The Notary will check that all signers are mentally aware and alert at the time of the notarization, and that you are signing the document voluntarily and not under duress.
While this is essential for persons of all ages, it is particularly important for the elderly or infirm. If you do not understand the details of your transaction, or you aren't sure you want to sign the paper in front of you, take steps to address these issues prior to your Notary Public appointment.
7. Know What You Are Paying & Have Payment Ready
Your Notary should have given you a free quote upon request so you know the charges you will be paying.
Travel and convenience frees for mobile and remote/online Notary services will normally be charged separately.
Make sure to discuss on any additional fees before etc Notary travels to your location.
What Documents Can Be Notarized?
Virtually any document can be notarized. However, exceptions are vital records such as birth, marriage and death certificates. Notaries can't make or certify copies of the records. You must go to the government agency that issued the original certificate and request copies.
The state of Tennessee does not allow Copy of Certifications by Notaries.
Choosing a Qualified Notary Public
Due to the highly sensitive information contained in many papers to be notarized, it is important to find a qualified notary that you can trust. We pride ourselves on our confidentiality and professionalism.
Tennessee Notary Services | Tennessee Mobile Notary | Virtual Online Notary | Rutherford County, Tennessee | Murfreesboro, TN | Middle Tennessee | Nashville Area
Frequently Asked Questions About Notarizing
Dean arrived on time, very professional and explained everything we were signing. I would definitely use him again!
Lawrence Medley
2021-12-09
The service was great and efficient. I would recommend them for any notary or document needs.
Meghan Allison
2021-12-08
Great service. Very kind, affordable, and easy to work with. I was able to get my papers notarized the same day.
Samantha Holmes
2021-12-08
Dean was great with our closing documents. Very thorough, fast, and pleasant.
Prompt and organized. Thorough with all the paperwork, answered all our questions. Very knowledgeable, kind and easy to work with.
Dean was very diligent in explaining all of the legal verbiage of what we were signing. He was very professional and kind! We would definitely go to him again and recommend him to others!
We had a very good experience with this company. Dean Luketic is extremely knowledgeable and a pleasure to be around. He's also got a ton of Dad jokes. Really made closing on our refinance fun as well as efficient. Great company. Highly recommend.
Dean was very thorough, efficient, and congenial in his presentation. He made an otherwise laborious affair pleasant.